The west coast of Antigua offers miles and miles of cashmere white sand, tranquil blue ocean and spectacular sunsets, and Jolly Harbour community is the area's beating heart.
Private Paradise on Harbour Island
Harbour Island sits at the heart of Jolly Harbour offering a number of interior and waterside villa plots. The Gardens plots are the last remaining 36-plots and being offered with turn key construction, design, furnishing and management in place.
CONTACT US
AVAILABLE PLOTS
The Jolly Harbour Golf Club
An established par-71, 18-hole championship course set amongst a tropical parkland. Easterly breezes keep players cool on the fairways sculpted into a hilly landscape with seven lakes and 5,587 yards of appealing and challenging golf. Designed by leading golf course architect Karl Litton of Florida, this is one of the Caribbean's premier golfing venues. The club includes a clubhouse with a pro-shop, snack bar, showers and locker room. Open to visitors on a daily fee basis, and they also offer special rates for weekly, monthly and yearly rates.
Marina Village
The heart of Jolly Harbour is the marina village and commercial centre developed in the 1990s filled with retail, restaurants and cafes. The area is to be re-developed over the next few years making Jolly Harbour an even more convenient and appealing resort community. Jolly Harbour Marina is well known as the sailing hub of the Caribbean and offers the most comprehensive marina services and amenities, their courteous and professional team have a "can-do" attitude making your stay relaxed and enjoyable.
Yacht Club
Antigua's west coast is not only home to the largest man-made harbour in the Caribbean, but it is famous in sailing circles for the Jolly Harbour Yacht Club and sailing community. Located in one of the safest harbours, with beautiful breezes and calm waters that provide top amenities for yachts, powerboats and mega-yachts. Whether you are a beginner or an experienced sailor, you are welcome to join in the fun, action and adventure, as a Member of the Jolly Harbour Yacht Club.
Commercial Centre
The commercial centre is home to some convenient stores including a pharmacy, cafes, restaurants, car rental, realtors, dressmaker and others. The biggest store being the Epicurean supermarket which stocks thousands of foods from fresh fruits and vegetables to frozen berries and Waitrose meals!
Sports Centre
At the sports centre, you can swim in the large pool flanked by sun loungers to relax away the hours and soak up the sunshine. Residents of Jolly Harbour enjoy free access to the pool facilities while non-residents are subject to the rates. Tennis lessons are available by excellent coaches whether you are a complete beginner or just want to brush up your technique. The floodlit tennis courts are available to hire.
Stay in the loop!
Sign up if you'd like to periodically receive updates on The Gardens villas and the surrounding Jolly Harbour community.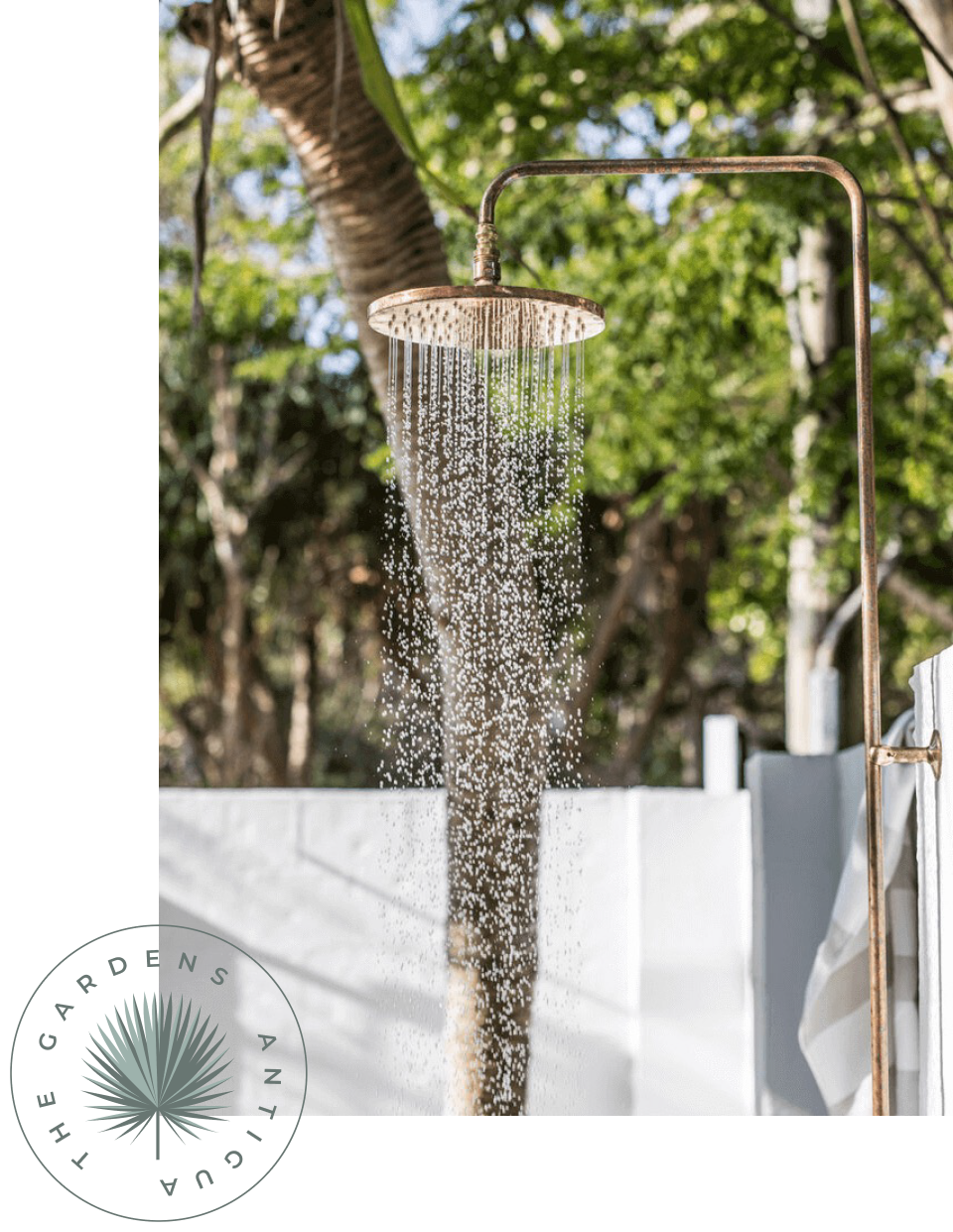 Contact Us Today
Your home in Antigua awaits!
If you're interested in a villa at The Gardens all of your own on Antigua's spectacular west coast, send us a message. You can also visit our sales office in the Commercial Centre and arrange a show home tour.