Your development team
The Gardens is being developed by Elmsbridge, a specialist developer of destination communities with decades of international experience – specifically in the West Indies and Antigua.
The Gardens project design has been led by Mitch Stuart, Antiguan director at OBMI (the West Indies' leading full-service design firm), and an experienced architect who has been involved in the design of five different projects with Elmsbridge.
With Mitch and the Elmsbridge design team in place, every villa design can also be customized for the buyer if desired with little additional cost.
CONTACT US
Brian Dobbin
Developer
Brian has a wealth of experience in developing beautiful properties across North and South America, Europe, and the Caribbean, twice winning the London-based International Property Award for the world's best destination development. He is responsible for The Gardens project on behalf of Colwood Properties and believes Antigua to be the best spot in the world to spend the winter.
Rob Gillespie
Owner
Rob is the owner of Colwood Properties and the Gardens project. An astute and successful investor across multiple industries over the last two decades, he has focused on international real estate in the past years including the purchase and re-development of Jolly Harbour itself. Rob has financial interests in a number of Elmsbridge projects and works closely with the company directors as a valued partner and sage counsellor.
Kal Dobbin
Creative Director
Kal has been overseeing design in the Elmsbridge development projects for more than 15 years as the company's co-founder in collaboration with her husband Brian. She also manages project sales & marketing along with her role as head of the Elmsbridge Design team, who in 2018/19 won the top prize for the world's best small hotel design from the International Property Awards.
Mitch Stuart
Architect
Mitch has been designing and overseeing the build of beautiful homes in Antigua for over 40 years as a Director of OBMI, the region's largest architecture and planning firm. Mitch has worked with the Elmsbridge team on numerous projects and is currently in charge of architectural and master planning services for two of the company's developments.
Scott Potter
Property Management Director
Scott is a true Antigua hero having received the Faithful and Meritorious Service Cross from the Antigua government on behalf of Queen Elizabeth II for his sporting accomplishments. Extremely organised, he has split his career between owning a fitness facility and client training with managing luxury property for international owners, and he will be leading the team that manages and rents the Gardens villas.
Rawdon Turner
Construction
Rawdon brings with him over twenty years experience building in the Caribbean and specifically in Antigua. He has a long list of delighted luxury villa clients and one of his recent large villa home build was featured in the April 2022 edition of Architectural Digest. Rawdon is a world-class builder and architect by training and is a construction partner on multiple Elmsbridge projects.
Dave George
Construction
Dave George's construction teams have been building luxury homes and hotels in Antigua for over thirty years. He is very familiar with the west coast of Antigua having built the well-known Sugar Ridge Resort that sits in the hills behind The Gardens and Jolly Harbour as well as many of the homes in the surrounding area. He is someone you can trust to finish your home to an exacting standard in the tropical Caribbean climate, which does require specialist knowledge.
Kate Taylor
Interiors Director
Kate is a talented designer who made Antigua her home in 2000. As one of the founders of the successful restaurant operator Rocks Group, Kate has many years of experience creating beautiful spaces. In 2021 she decided to follow her passion for design into the role of Interiors Director to oversee all the finish and interiors work for multiple Elmsbridge projects. She and her team will coordinate with you to create your perfect retreat at The Gardens.
Abi Mansoor
CIP Services
Abi is Antiguan-born and the Director of partner company Citizens International, while also a Licensed Agent for the Antigua & Barbuda citizenship program. Abi and her team will shepherd clients wishing to take advantage of the Gardens citizenship approval status through the application process, and allow them to reap the myriad benefits of a second citizenship in this Commonwealth tropical paradise.
Mandy Matthews
Sales Manager
Mandy hails from South Africa and relocated with her family to Antigua in 2020. She has a background in customer service and management. The Gardens welcomed her to the team one year ago. Mandy is well placed to advise on the property and the benefits of life in Jolly Harbour and Antigua's beautiful west coast living here herself. She assists clients from all over the world and is an ardent champion of Antigua!
Yensa Werth
Content Manager
Yensa was born in Antigua and Barbuda to a Grenadian mother and an American father. This allowed her to gain one of the most powerful tools for life, dual citizenship! She understands intimately the appeal of having a home and foothold in the Caribbean and we love her passion for writing, photography and all creative endeavours. She is a key part of the marketing and content team for Elmsbridge you may spot her going about capturing the beauty of life in Antigua.
Claire Dobbin
Marketing Director
Claire is the Marketing Director for Elmsbridge based in Toronto, Canada, and responsible for all of the group's marketing and promotion internationally. Claire manages an in-house team and service providers across different markets in North America and Europe. A top honors graduate with a Mechanical Engineering Degree magna cum laude from Memorial University of Newfoundland, Claire joined Elmsbridge after spending five years working for a Canadian technology start-up in a senior leadership role.
Over 25 years construction experience
The villa construction at the Gardens community will be overseen by Elmsbridge through a special purpose company 'Gardens Construction Limited'.
Elmsbridge has three pre-qualified home builders and will look to achieve the most competitive pricing possible through a tender process for each villa build.
By acting as the overall contractor for the project, Gardens Construction Limited will offer a warranty to each owner to fix any deficiency in the first year of ownership. Additional warranties on specific systems such as roofing or air conditioning, range from 5 to 20 years. Upon the turnover of the property, each owner shall receive a villa book that includes all drawings and equipment information along with the specific additional warranties.
CONTACT US
Property Management taken care of
Each Gardens villa owner will have the option of villa management and rental provided by a project-specific management company 'Gardens Villa Management Limited'.
With the company management having decades of property experience in Antigua, the hassle of owning an overseas property will be removed for each owner that chooses this option.
CONTACT US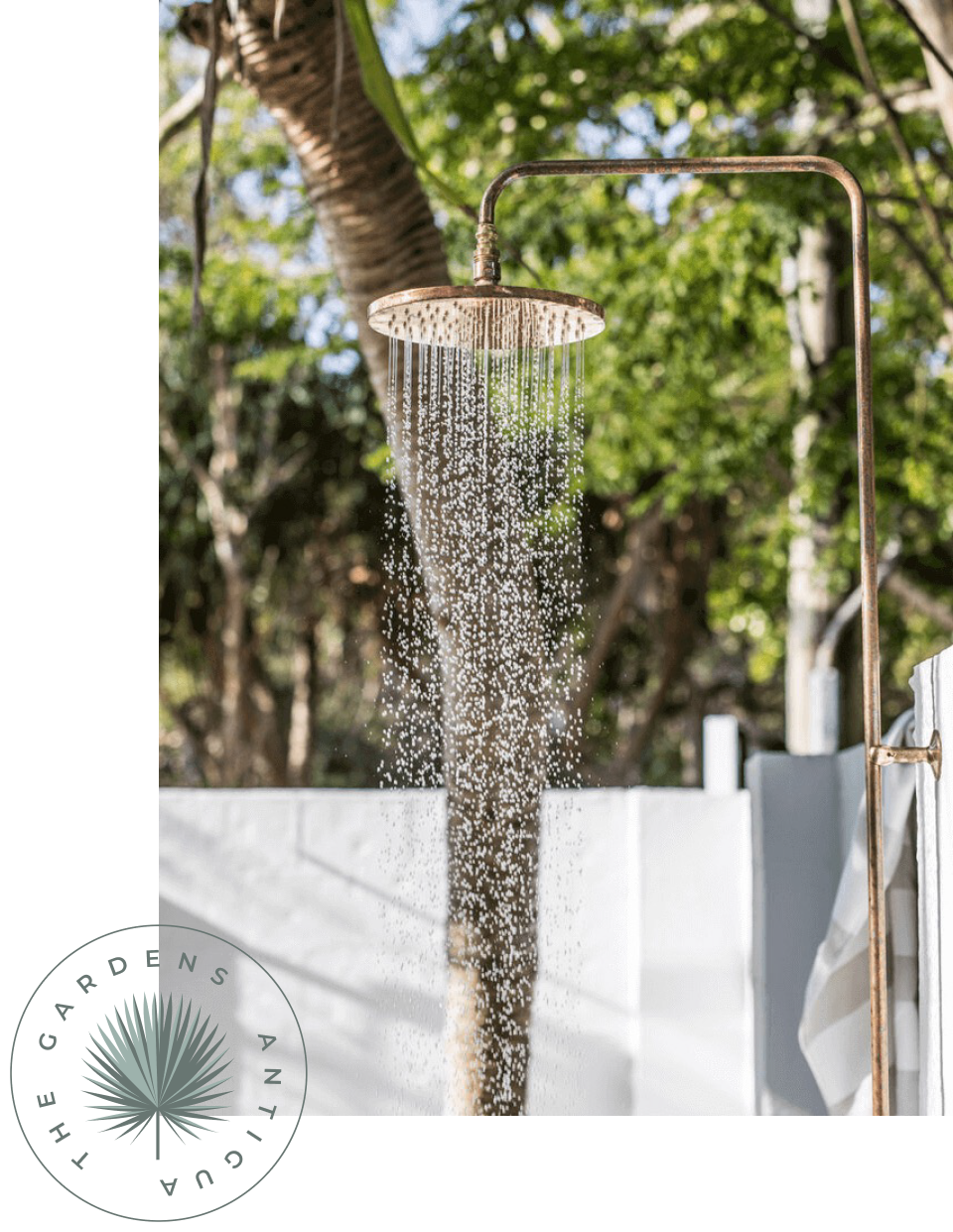 Contact Us Today
Your home in Antigua awaits!
If you're interested in a villa at The Gardens all of your own on Antigua's spectacular west coast, send us a message. You can also visit our sales office in the Commercial Centre and arrange a show home tour.